Beside the lodge, the ancient forest, coastal creeks and miles of remote sandy beach can be explored at leisure. Take an introductory complimentary one-hour guided tour or book a longer adventure tour with Kathy.
She chairs the West Coast branch of the Royal Forest and Bird Protection Society of New Zealand, and together with a Department of Conservation Guiding Permit uncovers the wildlife of this beautiful place.
Further away, the stunning scenery continues between Franz Josef Glacier and Punakaiki Pancake Rocks, hiking, biking, birding, boating, fly fishing, golf or scenic flight. The small town of Hokitika is a short drive with shopping and cafes.
Complimentary 1 hour introductory nature tour for guests.
Longer 2-5 hour guided adventures to encounter wildlife.
Forest, wetland and foreshore birds.
Sculptural enhanced garden.
Coastal walks and kayaking.
Farm animals – lambs and goats.
Decks and lounges to watch nature & soak up the peace.
Complimentary guided tours
Complimentary guided tours focus on the ancient kahikatea forest that surrounds the lodge. Wonder at the prehistoric origins and island evolution, find Gondwanaland ghosts, marvel at 500 year old trees and the inhabiting birdlife.
Wilderness coast and forested glacial moraine walk
A sample guided adventure tour: (approx 5 hours)
Please register your interest in advance.
Price NZ$149 per person
Depart lodge 10.00am and spy on wetland birds as you pass the lagoon. From the beach dunes, walk the coastline to the bluff where marine life may be seen, then climb an untracked forest route to the glacial moraine summit. Your guide will illustrate connections between history and ecology, birdlife and flora and what makes this place so special. A snack picnic lunch is shared while scanning the coastline and mountain tops.
Activities near the lodge
Activities within half an hour's drive from the lodge:
Three fishing rivers for trout and salmon (in season) within 5 km and La Fontaine Stream is 35 km from the lodge. Fishing guide available for half or full day, no experience necessary.
Ross is a charming gold town 10km from the lodge with a store, pub and cafés and an historic goldfields walk with a view.
Scenic drive and short walks to Hokitika Gorge, Lake Kaniere, Lake Mahinapua or Lake Ianthe offer a perfect day out.
Lunch stop with shopping at the lovely river-mouth/beach-front town of Hokitika.
Take a Maori Greenstone tour unique to this areas, or take in the scenic views over a round of golf at the real links course on the outskirts of Hokitika.
The West Coast Wilderness Cycle-trail begins (or ends) at Ross. Bike hire and transport options available.
Treetop and forest walks, Waterway Boat cruise and fixed wing flights near Hokitika.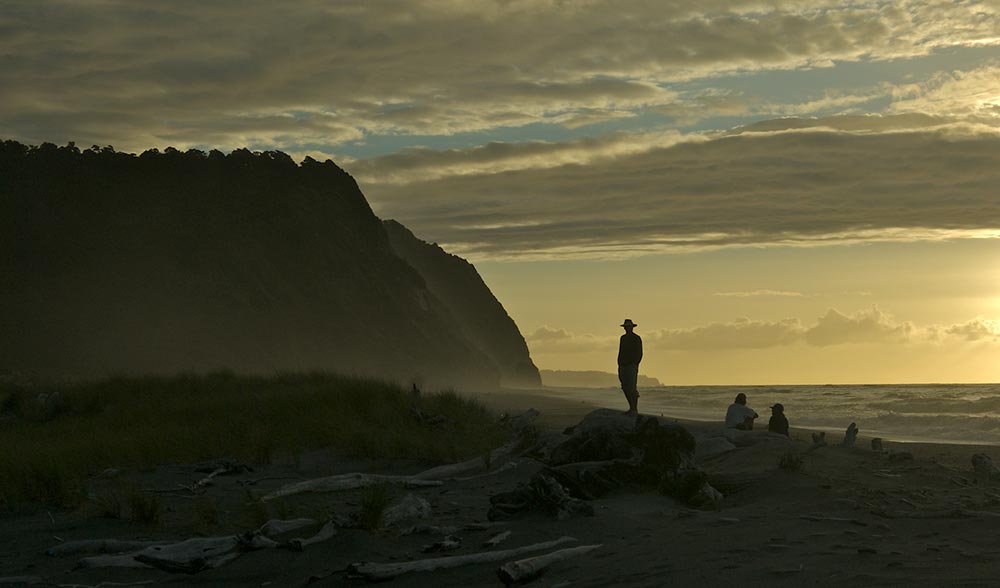 Between Franz Josef Glacier in the south and Punakaiki Pancake rocks in the north, some example day trips include:
Tracks and trails for hiking and biking
National Parks and Scenic Reserves, tramping tracks and huts
Boat trips and kayaking at Okarito, Mahinapua or Punakaiki
Trout and salmon fishing including NZ fly fishing with an expert guide.
Bird tours in season, kiwi tours at Okarito
Jet boat tour to the White Heron breeding colony
Scenic drive to Punakaiki for subtropical forest and coastal walks
Glacier valley hikes and scenic flights at Whataroa and Franz Josef
Flights from Hokitika